Digital

Iceland

Application

System
The application system for island.is allows government institutions to rapidly create new digital applications. It replaces a disparate collection of various PDF forms.
As part of the team from Aranja and Metall Studio, I led the UX research and designed the UX flows for the system. I then developed the front-end components and shell with my colleagues at Aranja, while Metall integrated the flows with the island.is design system.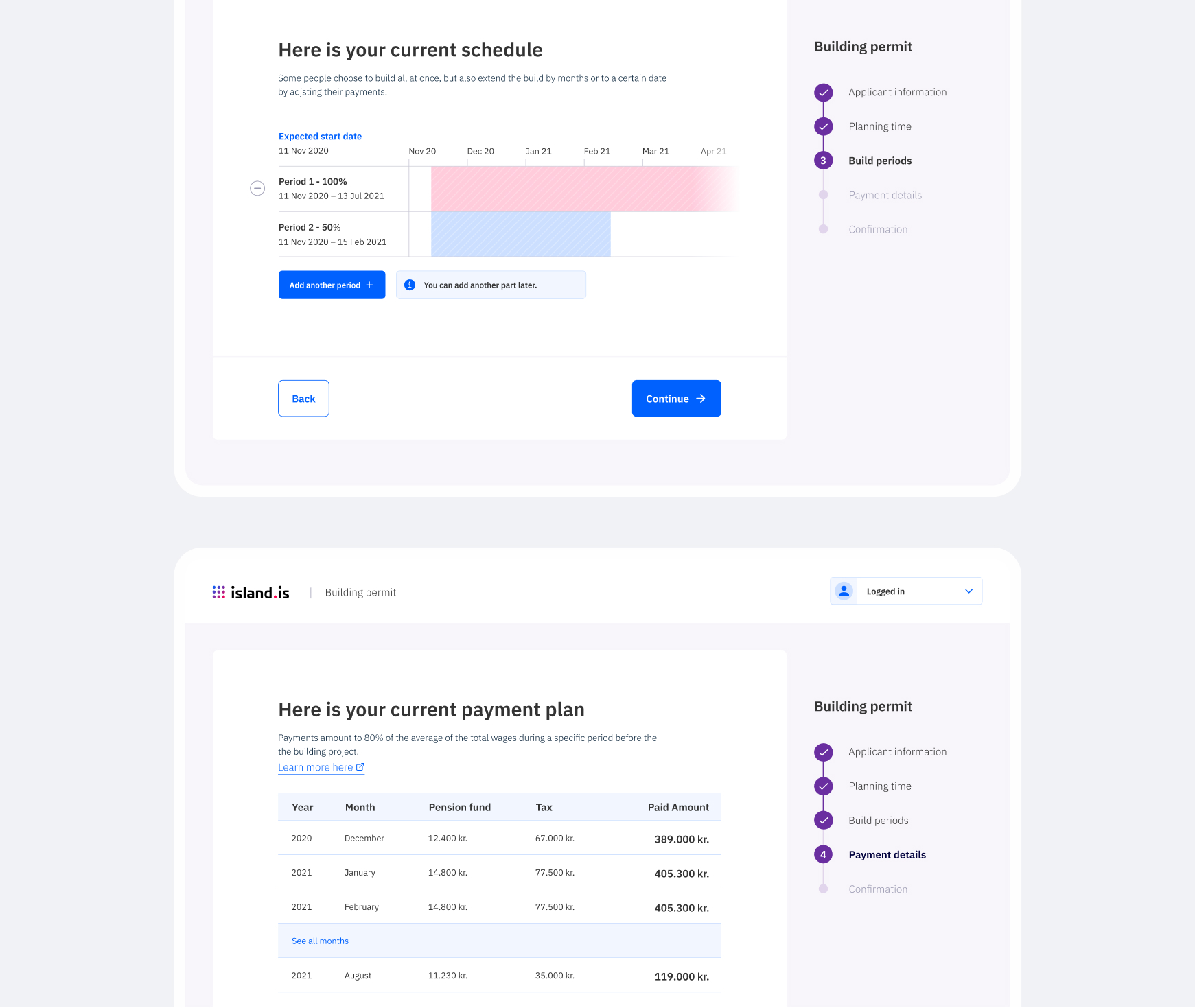 Defining a common language between designers, developers, stake holders, and end-users, was a key challenge and breakthrough during the project. I created a set of personas that the team used extensively to walk through user scenarios and to solve the various UX problems. We followed up on our assumptions with rapid user testing of early prototypes and builds.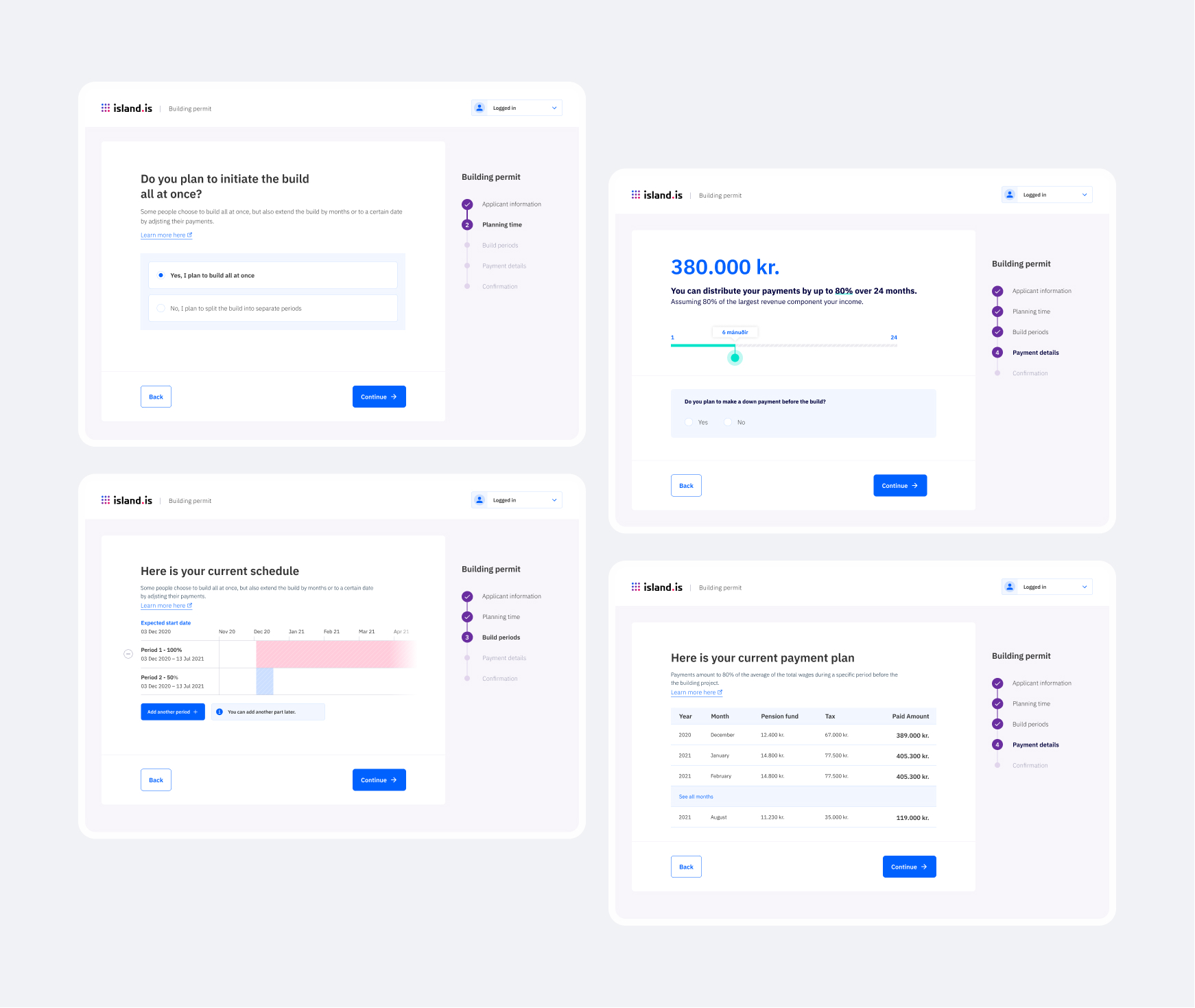 During interviews, we observed the desire for users to know where they are in the application process, and to get a glance of how it's moving behind the scenes. We designed a review screen that they could check to know their progress.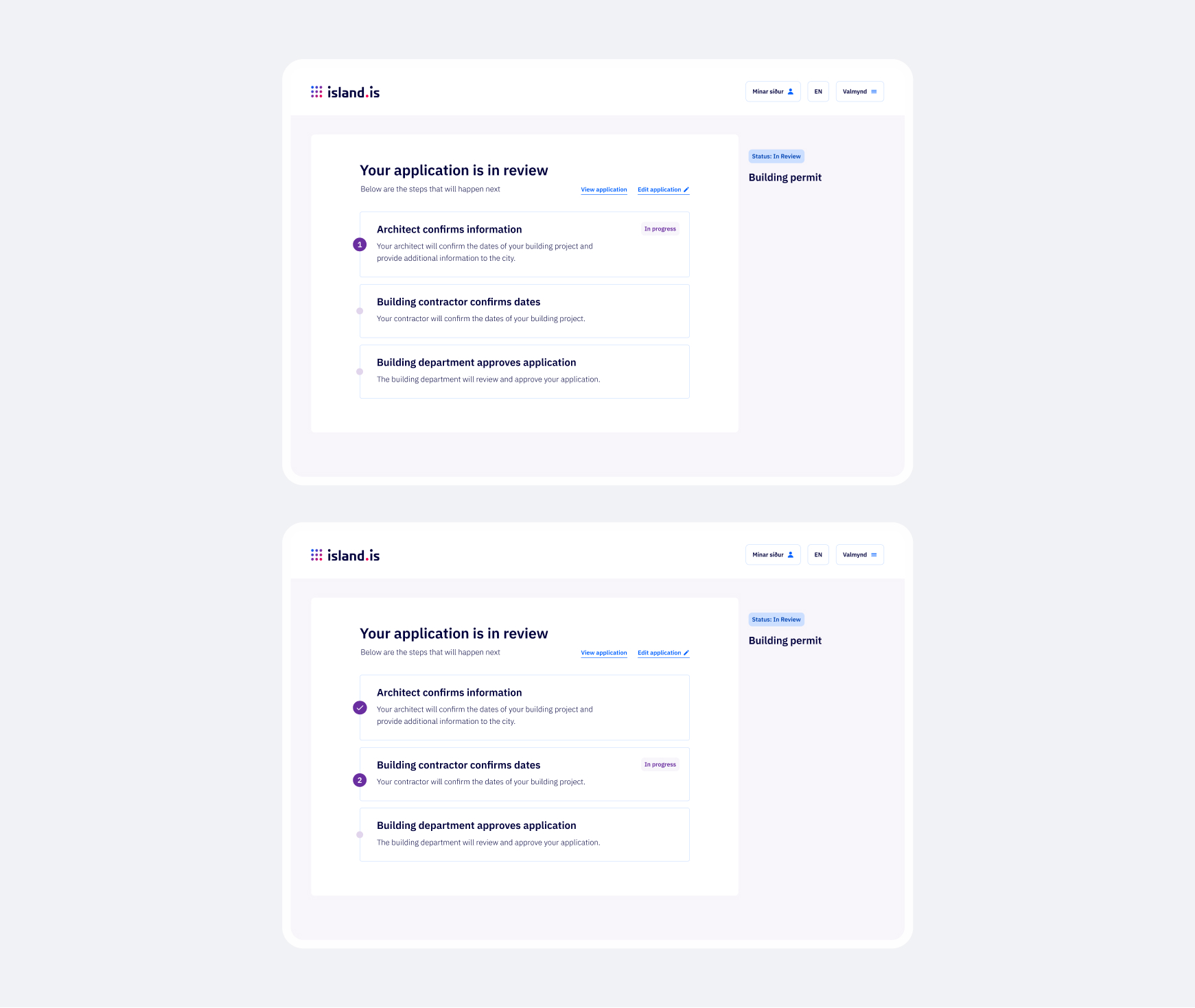 Over 50% of users on island.is are on mobile devices. Designing and developing for users on any sized device was a key requirement to achieve, and we provided a solid foundation that will lead the digital future of Iceland's communications.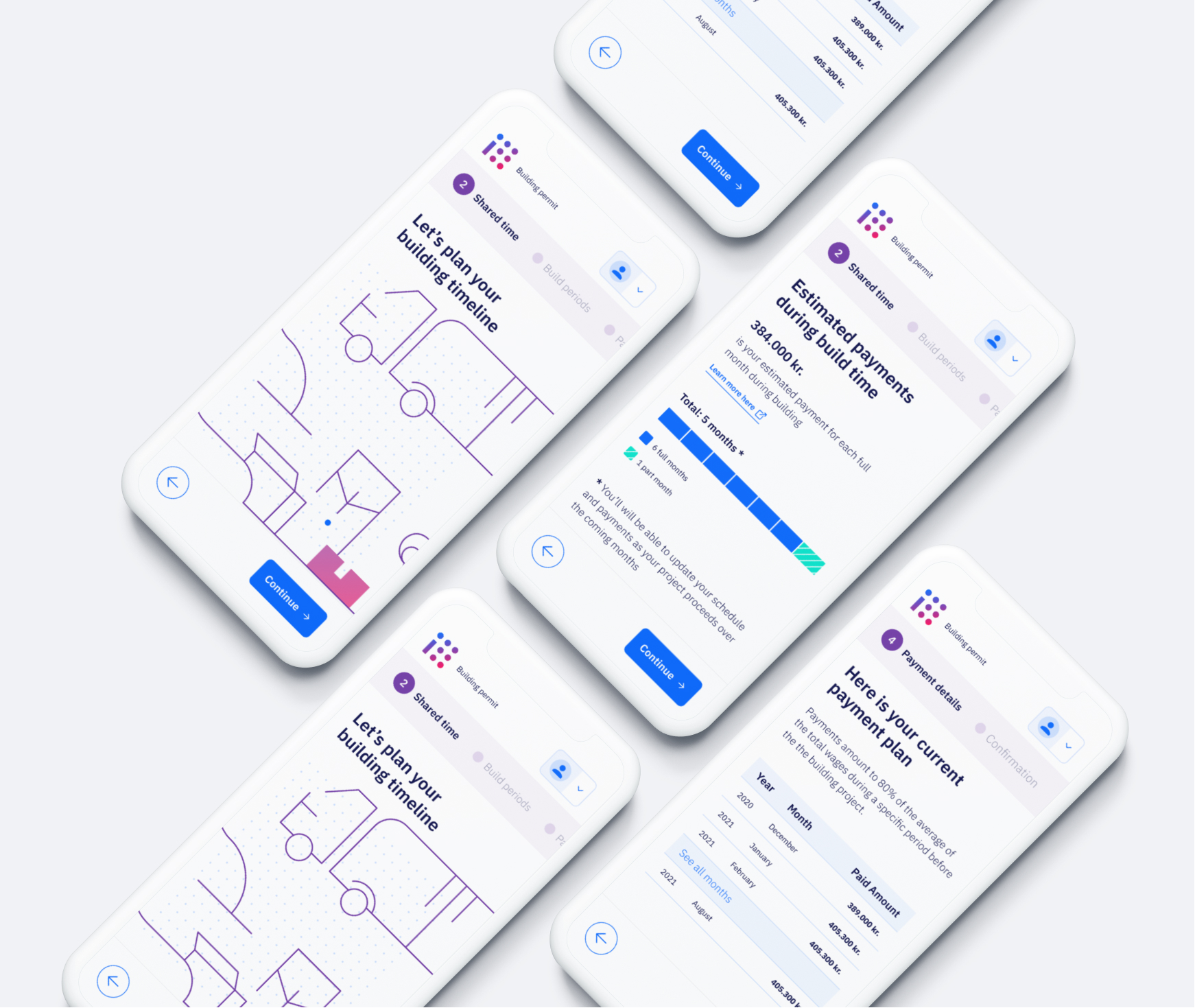 "This is so much simpler than the previous paper application and the way you would submit it!"
User tester