Adobe Express (formerly known as Adobe Spark) was one of the earliest apps to be released as part of the Adobe's mission to bring creativity for everyone. It eventually led to the creation of a new suite of apps that assist designers and non designers in creating graphics quickly and intuitively.
I led the design for the Adobe Express mobile app (and web explorations) from the inception of the project. As design lead I wore many hats; including running the initial customer interviews, developing the personas, creating early designs and prototypes, and preparing demos for executives to green light the project. Throughout the project I mentored two junior designers, and was responsible for the high fidelity deliverables for engineering implementation.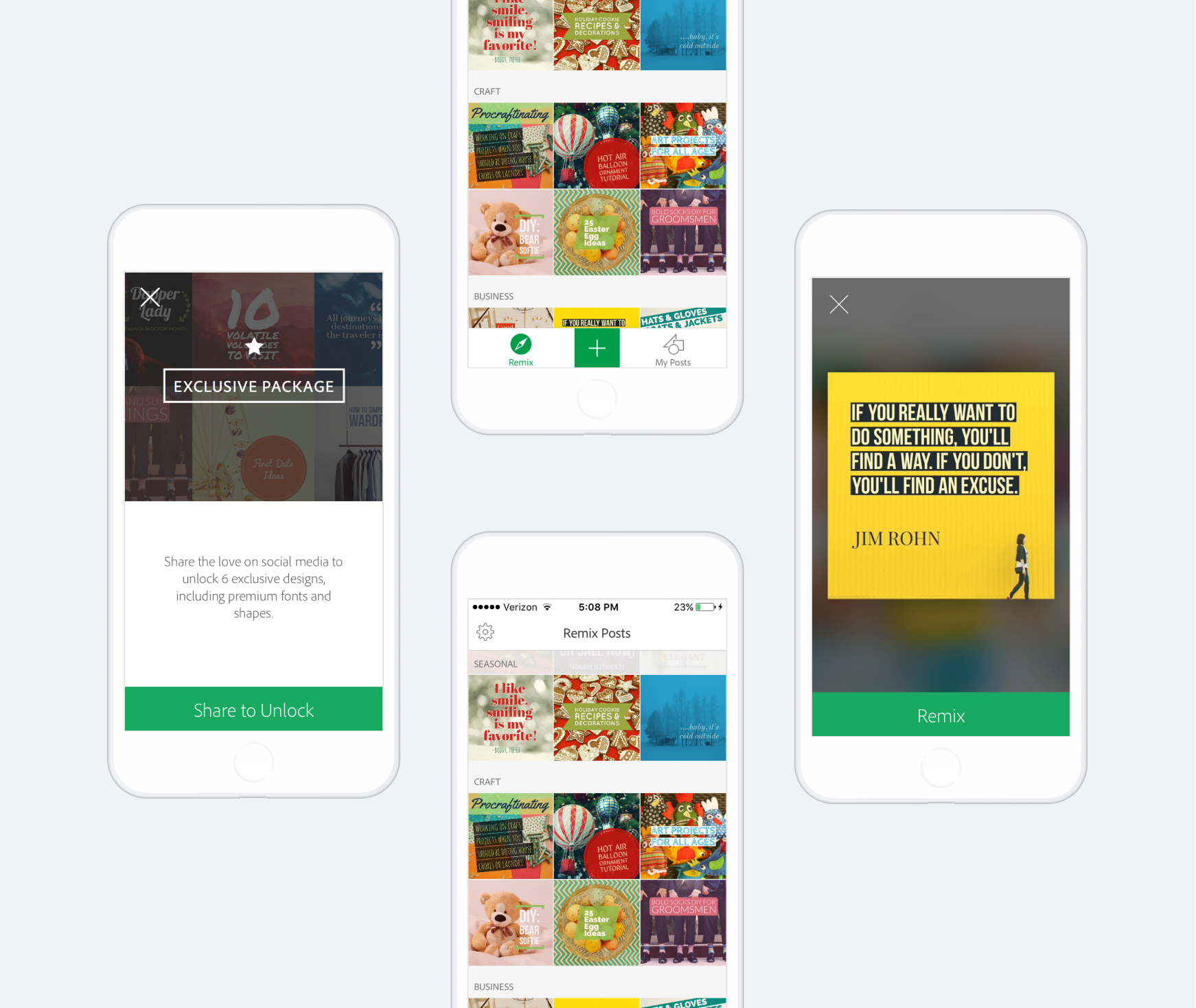 Morgan is a small business owner and blogger. She wants her graphics to be unique and doesn't feel comfortable taking images from the web. She's not after templates because she wants unique designs that match the content of her posts, and she can't afford to pay a designer for each small project.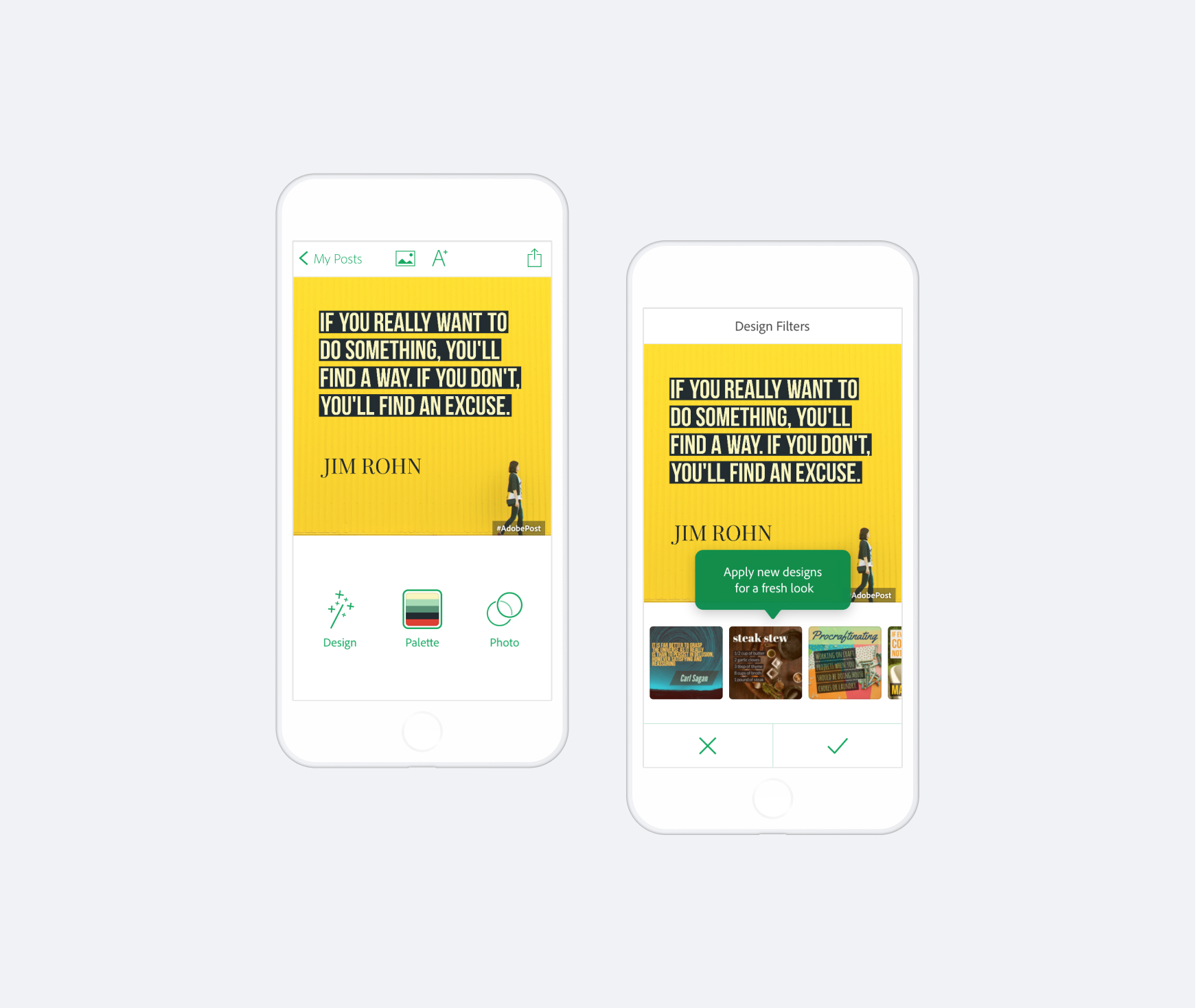 As Morgan works through her designs, Post provides smart suggestions in regards to layout, colors, and photo filters. She can quickly try them out to get a feel for how they affect the design.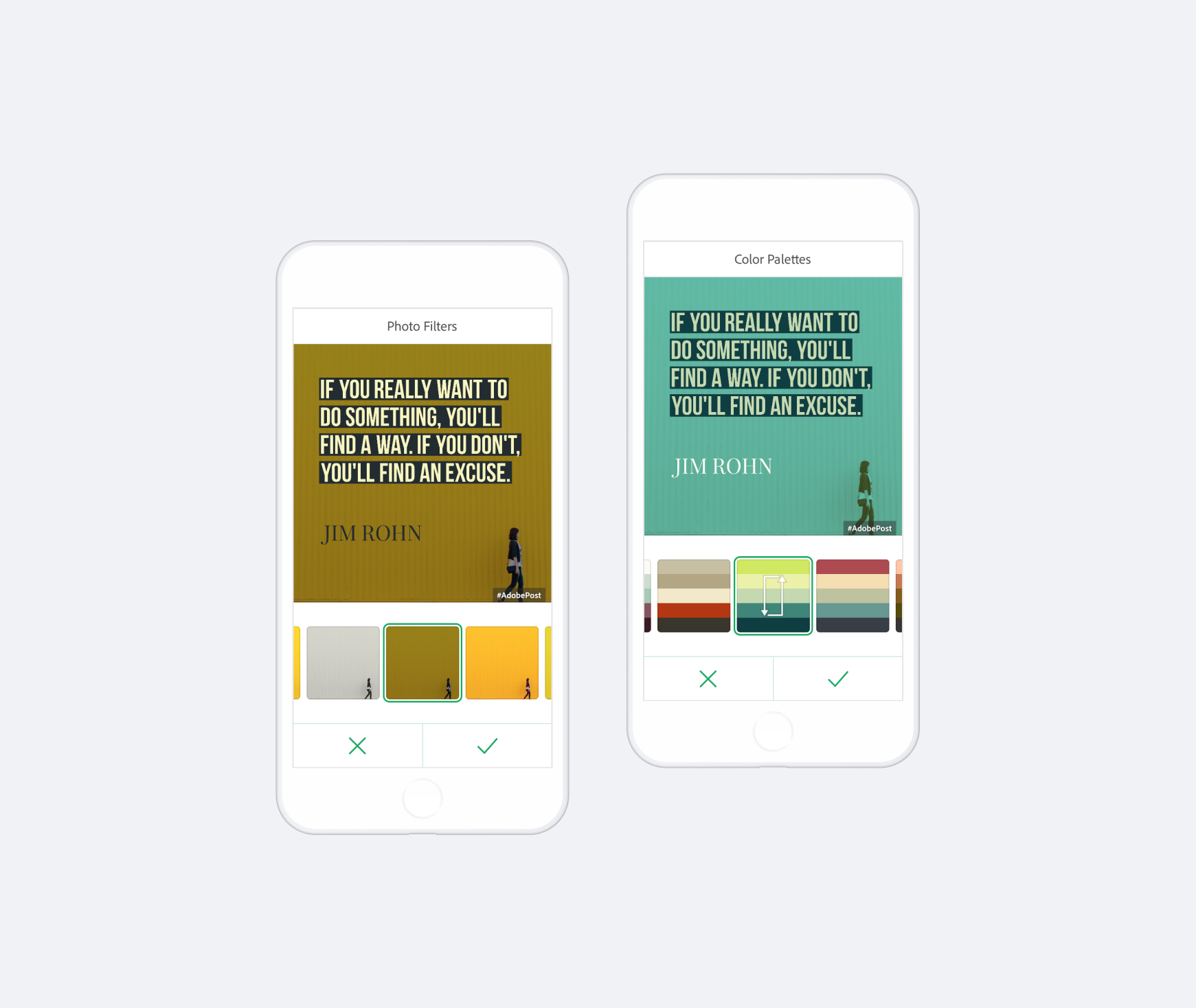 During early studies, we found that some users wanted more control over their designs. The design of the app uses progressive disclosure for users who are more savvy with design. If you tap and select individual items, you get more controls to edit colors, fonts and shapes. Each UI section has a recommended area to assist the user in choosing options that look good.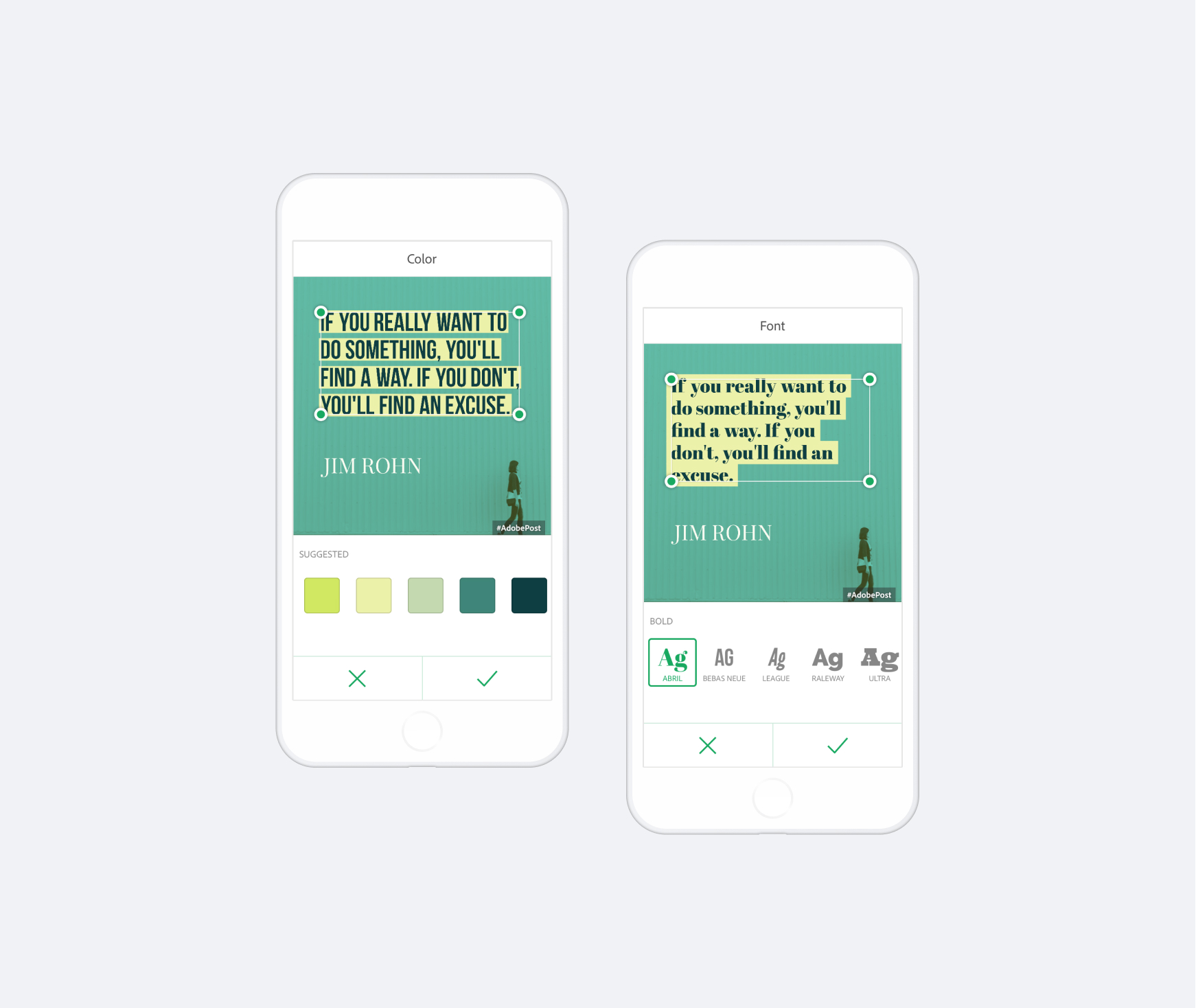 During my time on the project—around 2 years— the team grew from one designer and one engineer, to a team of 4 designers and 15 engineers. The product received over 200,000 downloads on its first day, and has kept its 5 star rating on the iOS app store since launch.
As an educator, I love this app. I'm able to modify and change things and post things to Facebook, Instagram, and Twitter. It allows me to show my students another way to express their understanding and creativity, especially in the area of STEAM education.
James B. — Adobe Express user